WHAT IS A FRATERNAL BENEFIT SOCIETY?
---
Fraternal benefit societies bring together individuals with a common bond and provide them with the opportunity to make a meaningful contribution to their local communities and American society.
VISIT THE NSS MUSEUM
The National Slovak Society is committed to helping with the preservation of the Slovak Heritage.
Next Steps
Lots of Ways to Get Involved.
Get Involved
Join Us At An Assembly Event!
Media Articles
The Latest News & Updates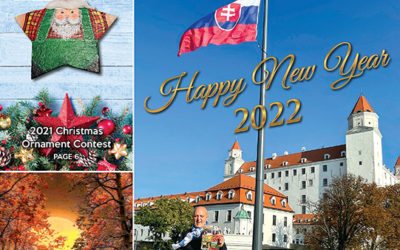 January 2022 Volume 114 | Number 3561 In this issue: Activities at a glance by Assembly and Region. Assembly News and Events. Národné Noviny. Happy New Year! NSS Member visits Bratislava, Slovakia. Proclaiming the 38th Regular Convention of the National Slovak...